Here are my 10 easy steps I use to get my tail light lenses in tip top shape. After all I expect that they will be the most seen part of my ride when the rubber meets the road.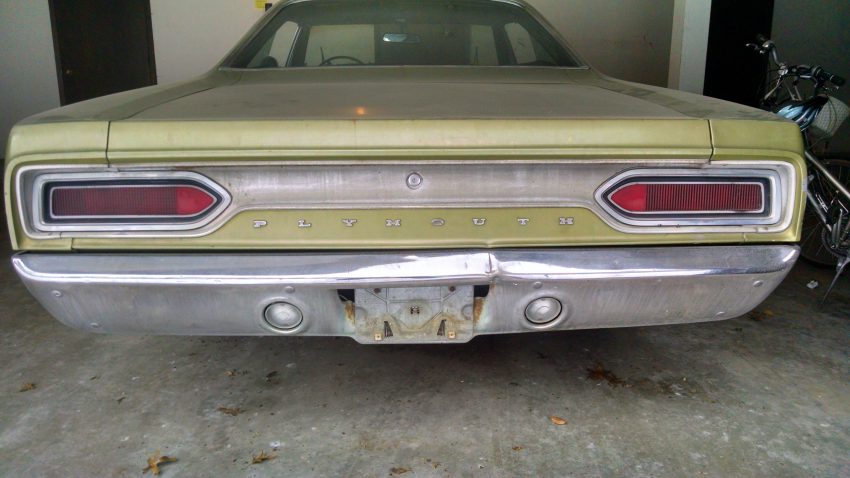 Step 1.  The first thing you need to do to get your tail light restoration started is to carefully disassemble your taillight lenses from their housing.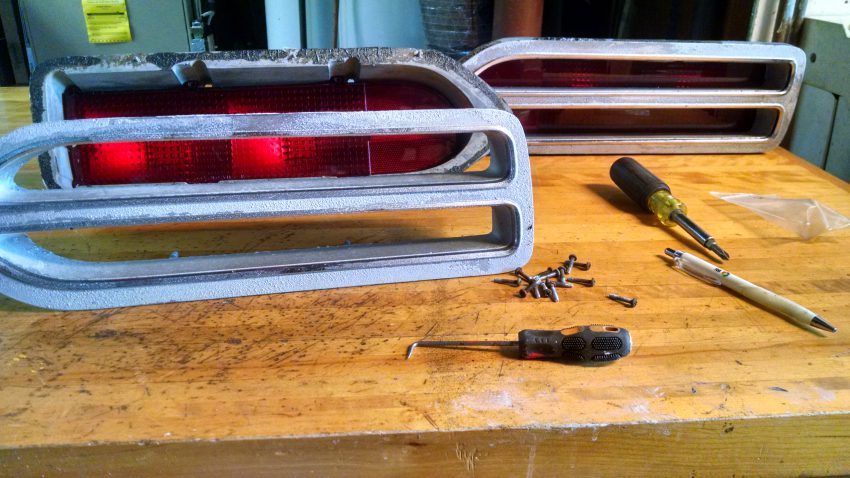 You have to be especially careful not to cause any more damage as they can be very brittle around the mounting holes. They will be stuck to your gaskets after many years of use. So use a small pick to get under them and pry them up from multiple locations.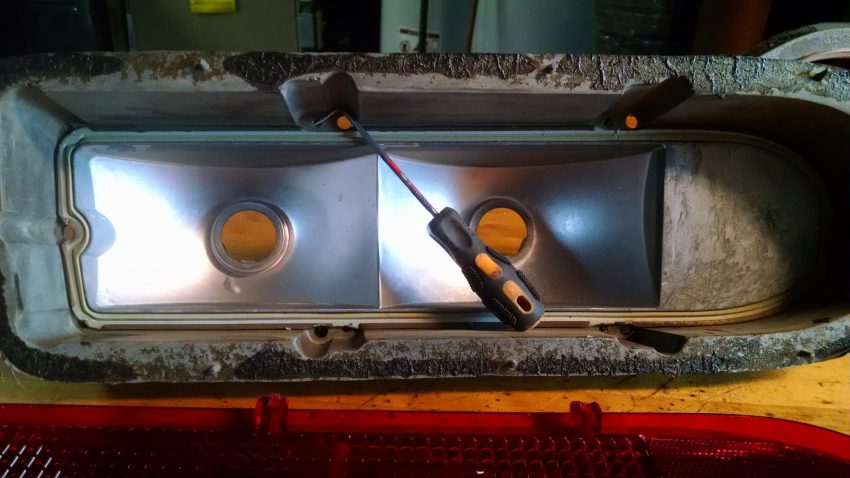 Step 2.  After you get your lenses out, use some mild soap and water to remove all the dirt and grime.
This is also a good time to check them out to make sure they are not cracked and locate any areas that may need extra attention.
Step 3.  If you have a buffing wheel you can use it to polish the lenses if you are careful and you use the right compound to get them to a mirror finish. But it is also risky if you have delicate lenses as they may break.
I use an easier method that achieves similar results that is much cheaper and easier.
So you don't have to run out and buy a buffing wheel just yet!
You will however need a few products that will help you get them looking like new again.
What I use that works great is a Turtle Wax Headlight Restoration kit and I combine this with a 3M Headlight Resto kit. But I only use the polishing ball from the kit, which I attach to a hand drill.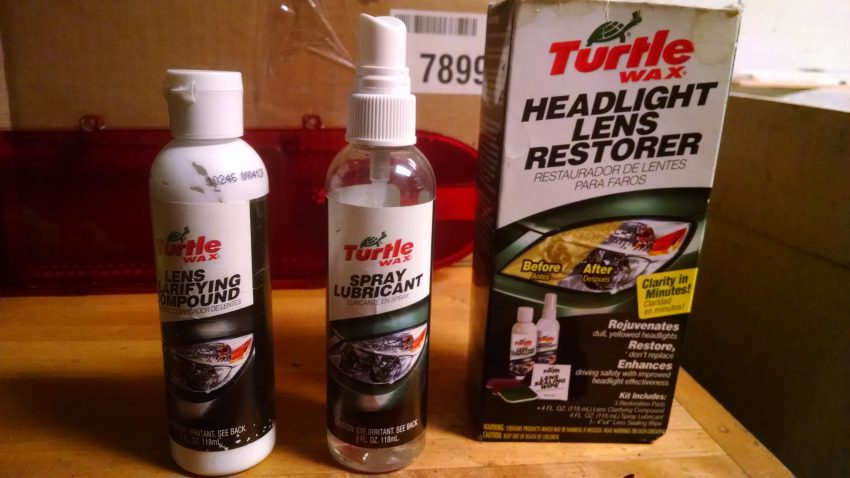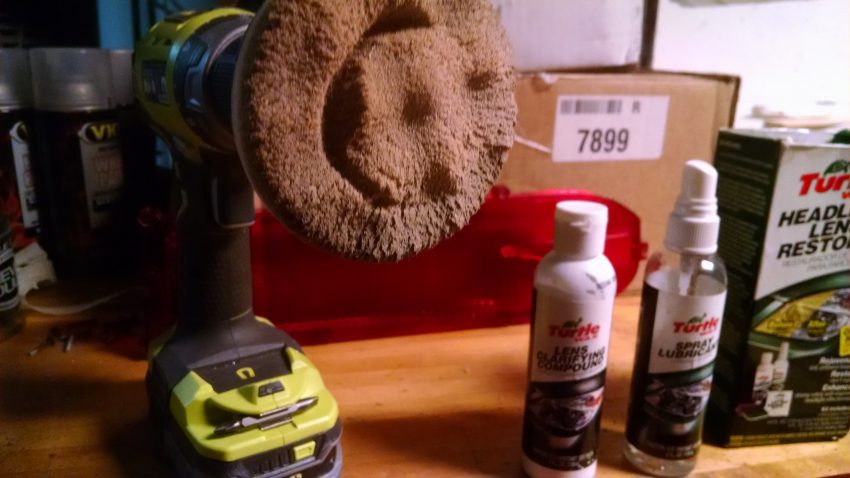 Step 4.  After your lenses have been cleaned and all traces of dirt and grit removed place them on a flat table to better support them.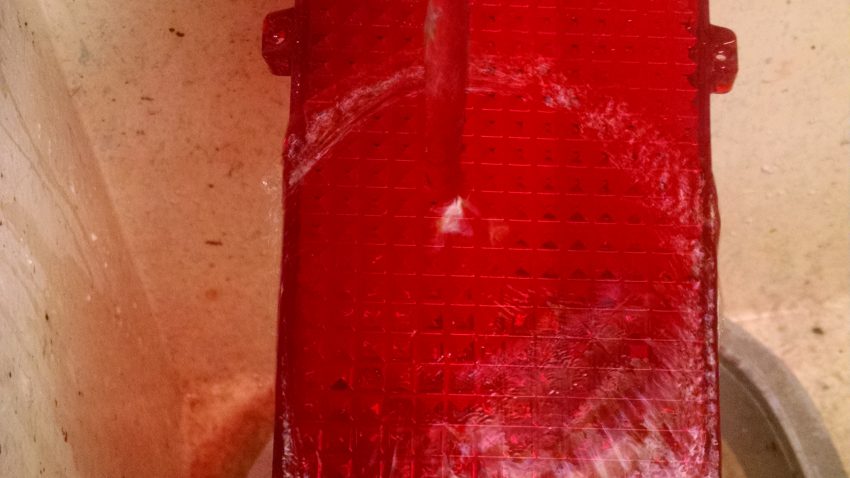 In the Turtle wax kit you will find three pads. These are sanding pads each numbered 1, 2, and on the last pad 3 and 4 combined. The kit also contains a liquid spray lubricant to float off the material once you start using the pads.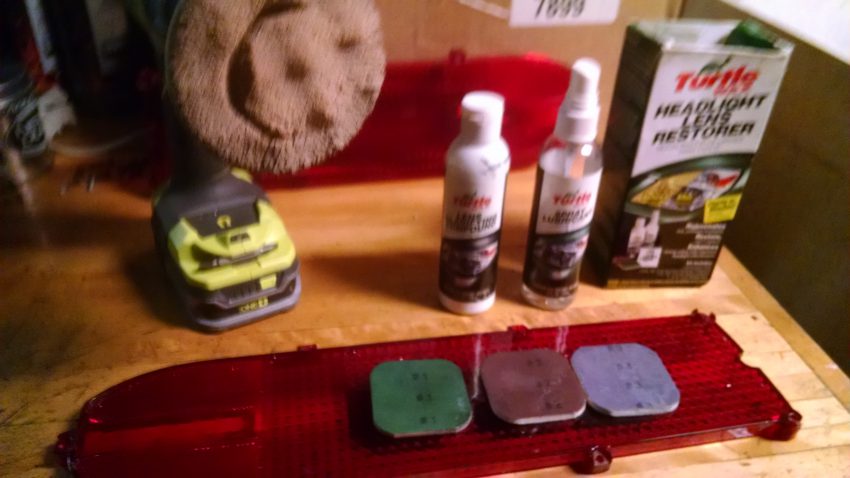 Step 5.  Spray the lenses with the lubricant and start by using the pad labeled number 1. This is the coarsest pad and will leave the lenses looking hazy.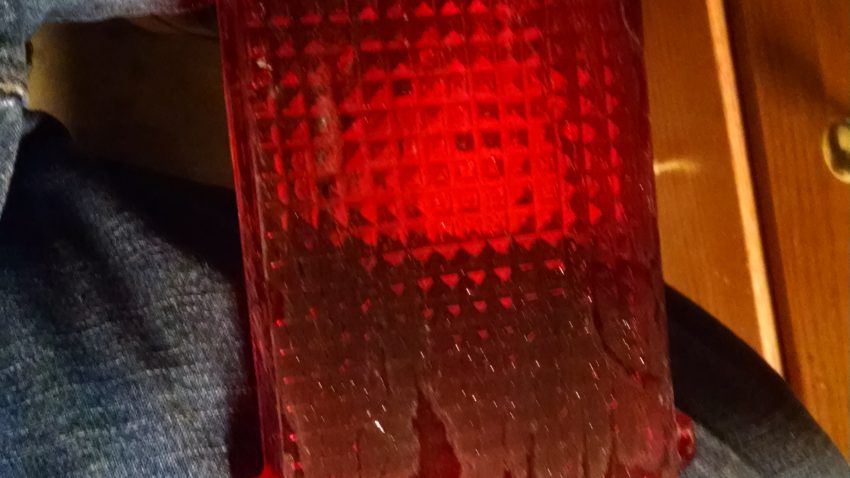 Sand in one direction and make sure to rinse the lens if you feel any dirt, just re-lubricate and continue sanding.  Since this is the pad that will remove the most material use this one to remove most of the imperfections. Repeat as needed.
Step 6. Clean the lens again with soapy water and make sure that you have an even haze and all imperfections have been removed.
If you have really deep scratches, you can try Step 5 again, go to a coarser sand paper or replace the lenses depending on the level you want to achieve. Move on to the pad labeled #2 and perform the same steps again washing the lenses and re-lubricating as you progress.
Step 7.  Now move on to the pad labeled #3 and keep sanding in one direction, at this point the haze should be much less.  After you have cleaned the lenses again flip the pad over and continue sanding with #4.
Step 8.  After you have completed the sanding phase (about 20 minutes worth should be enough for most), wash the lenses again and apply a thin layer of the clarifying compound.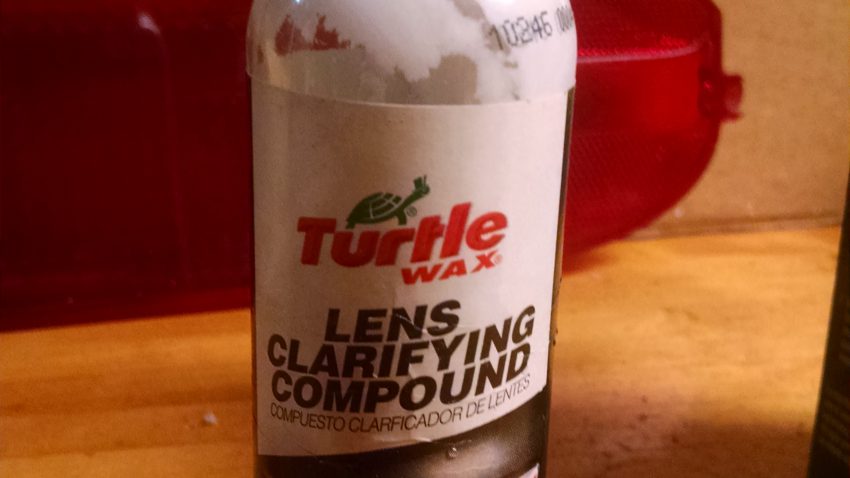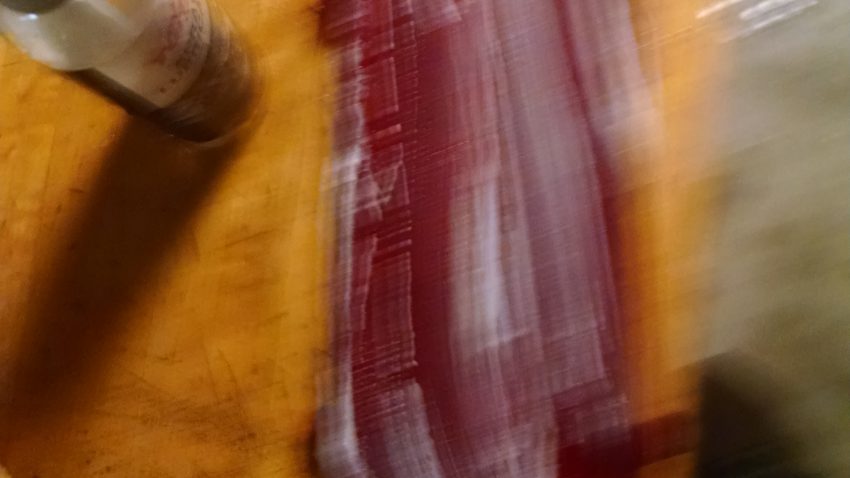 This is where I use the buffing ball to polish the lenses to a mirror finish. Start out slowly and then you can speed up your hand drill to finish it off.
Make sure that you hold the lens tight. Hate to see it fly off the table and get chipped or break.  If you don't have a hand drill you can perform this phase by hand and get similar results but it will take longer.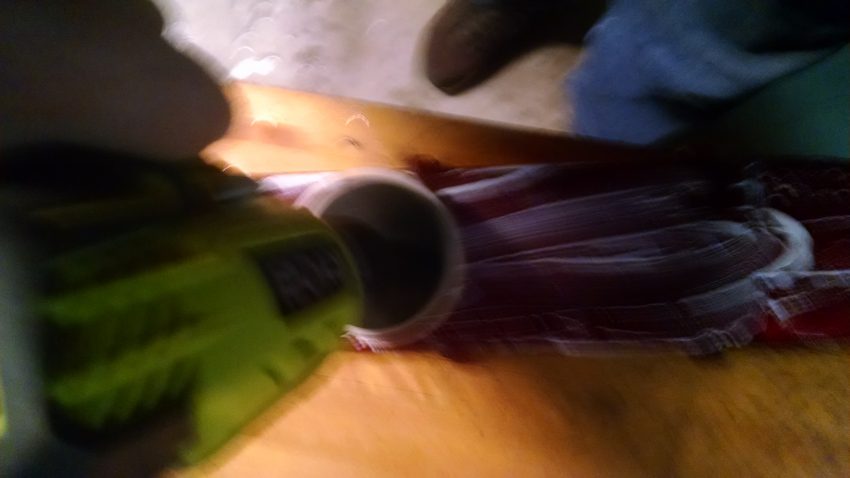 When you have finished polishing with the ball, wash the lenses again and look for areas that need more work.  I have found that there are low spots or angles that will still need to be polished by hand to get all of the hazy areas shinning.
Step 9.  Wash the lens again. Use a small nylon brush (toothbrush will do) to remove the buffing compound from corners, mounting holes and around the lettering.
Step 10.  Dry the lens off using a lint free polishing cloth.  At this point you're holding an almost new looking lens in your hand that you can be proud of.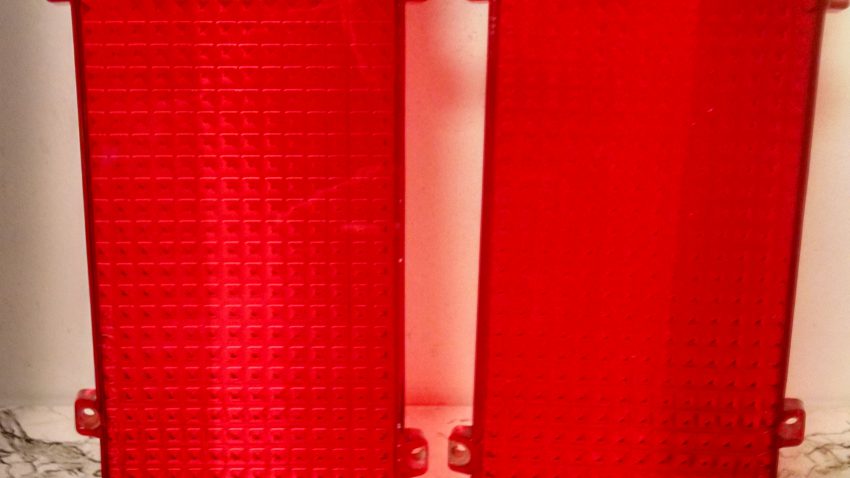 You know you just saved a bunch of money so make sure you let the wife know!
A few important things to remember:
1.Make sure that you are careful when you are removing the lenses.
2.Hold the lenses tight when you are buffing them.
3.Make sure that you use a flat surface when sanding the lenses; this will help support them from breakage.
You can use these product and methods for polishing almost  all of your lenses and other hard plastic parts.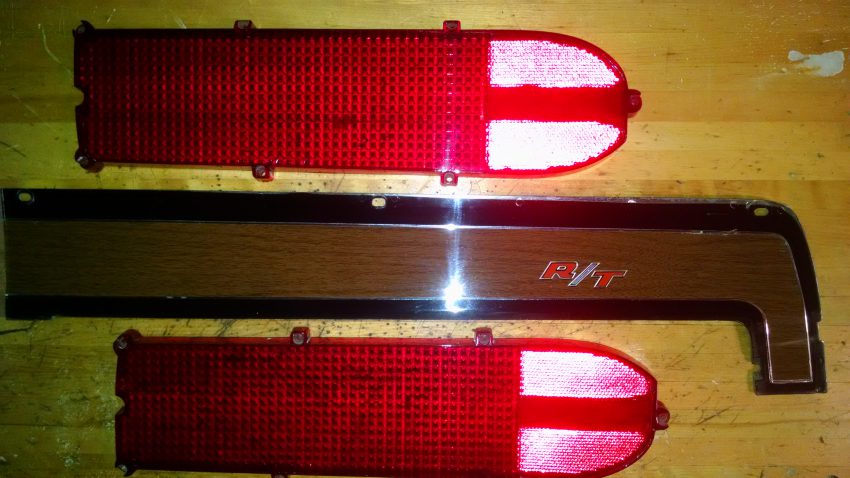 Thanks for reading my post "Tail Light Lens Restoration – My 10 easy steps!" and I hope that you found it informative and useful.
If you have anything to add or share your experience, please write below. I would love to hear from you.
GTXJohnC