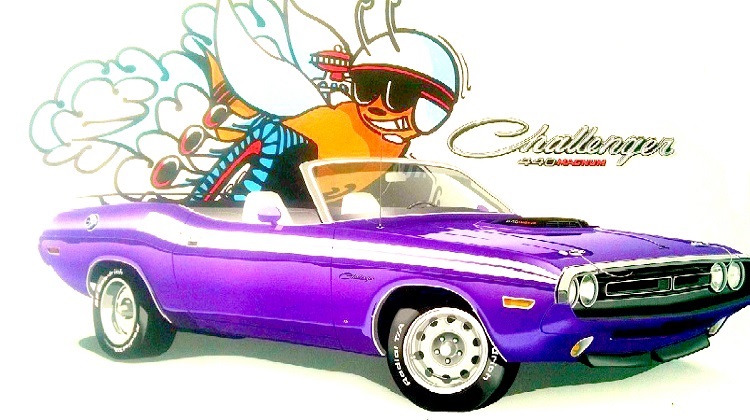 How to build a Muscle car on a budget? While building any Muscle car project will be a challenge in and of itself, there are many things to consider when deciding your path.
In this post I am going to outline some of the basic considerations that should go into any Muscle car project before you move forward to ensure a smooth project that is finished in a timely manner and on some sort of a budget.
How do I decide what Muscle car to build?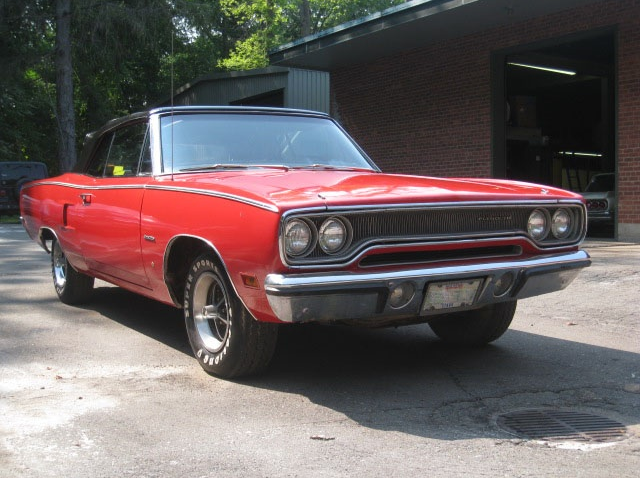 1. While deciding what car to build, there are many aspects to be considered one of which is how much money you can reasonably afford to spend on your project.
I can't tell you how many Muscle car dreams have been shattered by an unrealistic realization of the expenses involved in building a car.
I have a friend who bought a car and had it shipped to Germany to restore. The car was priced reasonably enough but when you started to add in the shipping of all the associated parts, the car will end up costing him as much as three times the cost of a complete ready to drive Challenger.
What car is the center piece of my fantasies?
2.  It doesn't really matter what brand of muscle car you love, Chevy, Mopar, Ford, Pontiac or any of a slew of other makes, each had a Model that epitomizes their idea of the ultimate asphalt eating, curve hugging, tire melting road warrior. This is where your budget can take the biggest hit.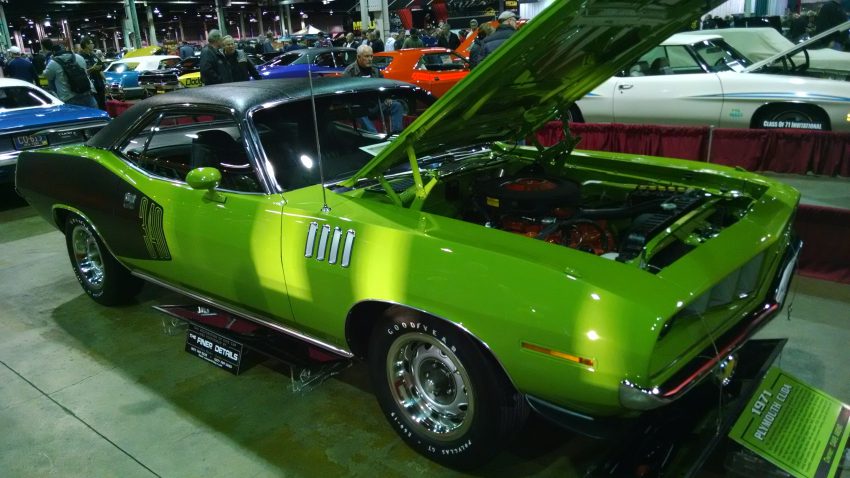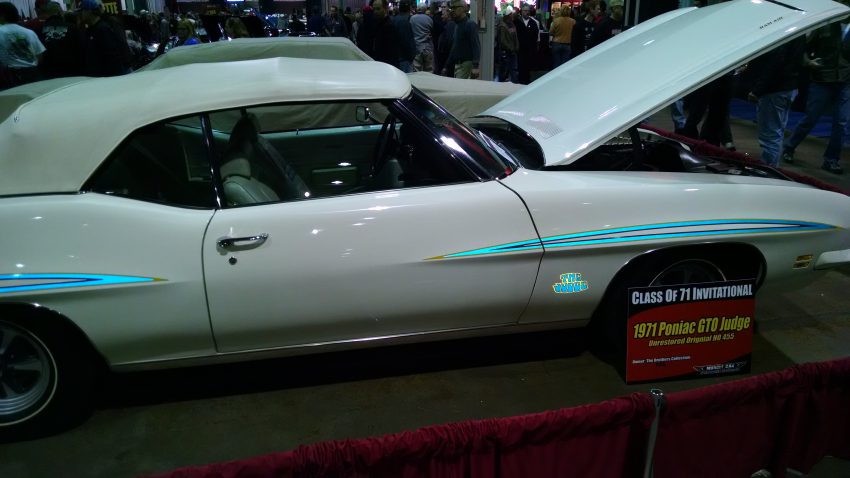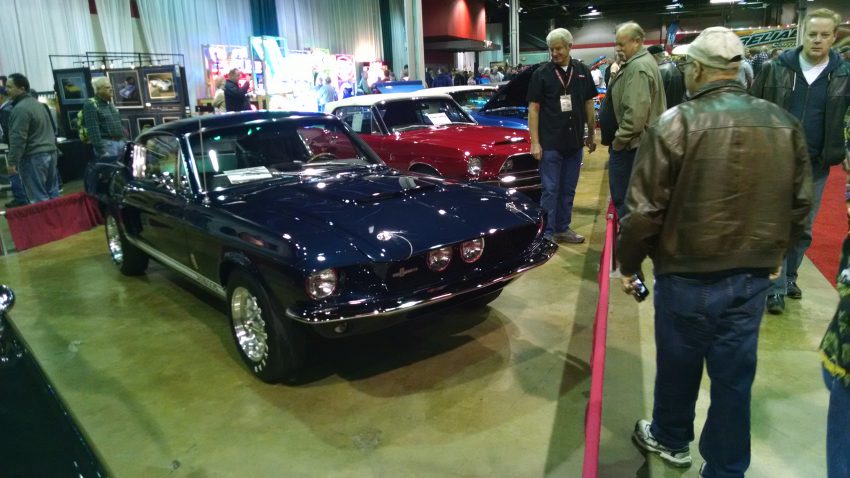 If you're a numbers guy and need the car to be matching and well documented the price goes up, if you need a real Cuda, R/T, SS or GTO the cost also tends to get much higher. I myself decided on base models that were cheaper but I could afford them.
What is the overall condition of the car?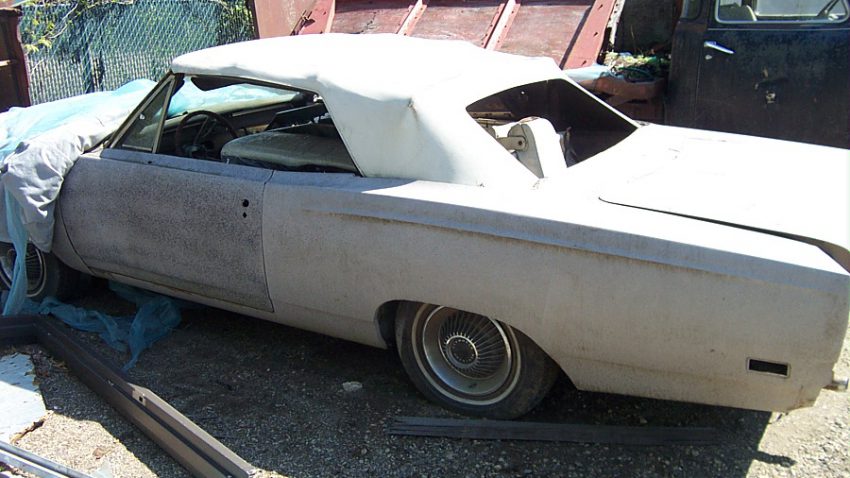 3. How much restoring are you ready to tackle, the condition of the car will directly affect the cost of the restoration. There are various levels of restorations from driver to concourse, each coming with its own price tag. Mild to wild levels of performance will also affect the overall budget.
My choices were pretty extreme in the interest of saving money, I am putting in a lot of sweat equity.
Skill level. How much work am I willing and able to perform?
4. Each person will have their own level of skill either imaginary or realistic. This will dramatically affect the overall budget. With labor costs at shops varying between $50.00 and upwards of over $100.00 an hour, anything that you can do (if done right) can save you plenty of doe.
I have been doing this for awhile and just because I can do it doesn't mean I need or want to……. But end up doing it anyway.
You can also learn how to do things as you go, none of us were born with wrenches attached to our hands. Certain skills can be acquired and you might even surprise yourself.
Do I have a proper place to work and the tools to do the basics?
5. This can be a big issue. These projects can realistically take several years to complete and the last thing you need to do is start a project and lose your work space.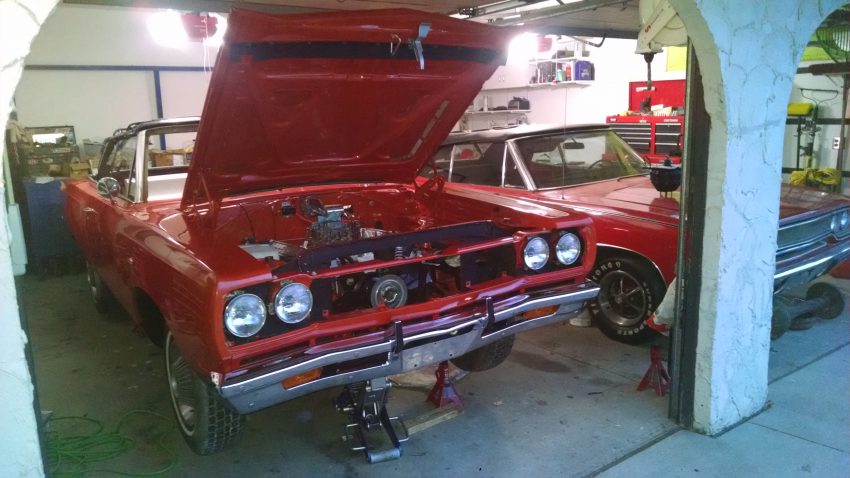 How many times have we seen projects for sale where the seller has lost his storage or workshop and his lose was your gain?
Basic hand tools will be a minimum. I can attest to the fact that with a few wrenches and screw drivers you can practically dismantle any car.
So you will need a basic set to get started, but depending on the level of restoration, there will be tools that you will need to rent, borrow or buy that will add to your expense.
I recommend a basic Craftsmen tool set from Sears. You can also buy and rent some of the other tools you will need from places like AutoZone, Northern Tool and Equipment, Napa, and tool rental centers.
Support. Are family members on board?
6.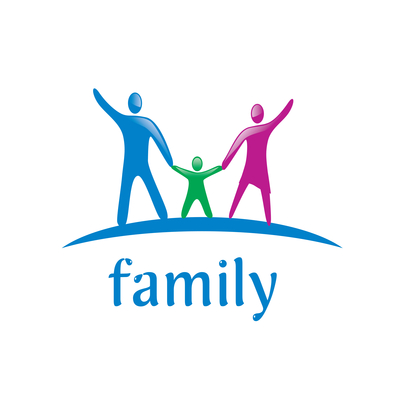 You see it all the time on e-bay where people have bid and won cars that they did not have their significant others approval on and couldn't complete the deal.
It can even get more complicated than that, restoring cars is dirty, noisy and expensive, there are chemicals used in the process that can affect different people in adverse ways.
You need to be at least aware that these are issues that can affect the overall cost and even the completion of your project.
I discussed this in length with my wife who is affected by the smell of some of the chemicals I use and had to make a few concessions but in the end she understood my passion and it works for us.
Where do I find the Muscle car I have been dreaming of?
7. This can basically be anywhere, although there are a few places I can recommend to get you started. E-bay is a great source, there are many cars for sale and you can get an overall feeling of what cars are selling for.
Craigslist is also a great place to look; you will be surprised at what is out there.
There are also may publications and magazines that have for sale sections. I remember before the Internet was as big as it is now waiting with great anticipation for my monthly copy of Hemming Motor News. I even subscribed for the earliest possible delivery.
Just want to add a word of caution here because while our cars and plans are perhaps just fantasy at the moment, there are some real threats and dangers that you need to be aware of when dealing in the real world.
Please be aware that there are people out there that will take advantage of your passion so use common sense and proceed with caution at all times.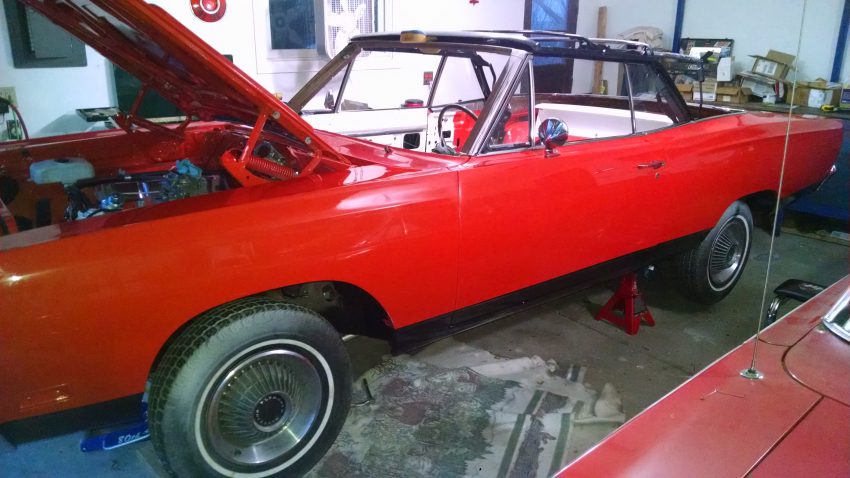 In the weeks to come I will expand on each of these topics and welcome any and all comments and questions.
I am also interested in hearing your unique Muscle car stories and will post the best stories I receive each month. Please include photos if possible and contact information if any collaboration is needed to get your story right.
Thanks for reading my first post and I look forward to helping you with your projects large or small.
GTXJohnC