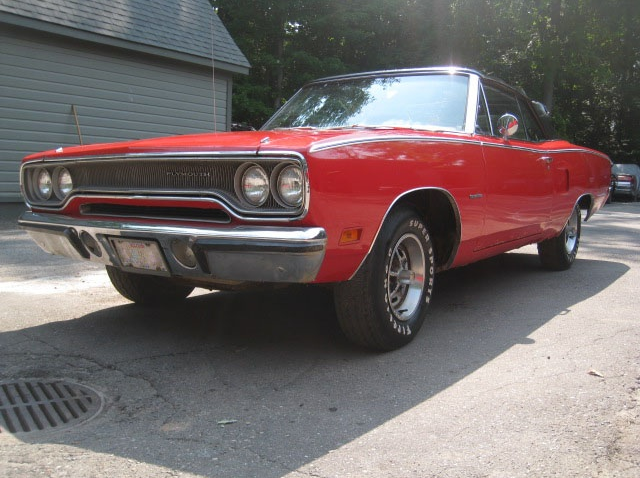 1970 GTX Plymouth Convertible, the project that nature almost claimed; here is the story.
My 1970 Plymouth Satellite was a true barn find in every sense of the word; it was stored in a barn in Stewart county Ohio after the previous owner passed away in 1995.
It had been lovingly restored prior to storage but quickly fell victim to the ravages of time, nature and the elements.
First the tires went flat and it started to sink closer to the moisture laden dirt floor, but if that wasn't enough a family of gophers undermined the dirt floor and caused the car to settle completely to the ground and thus started the slow but methodical destruction of the frame rails.
Nature was not through.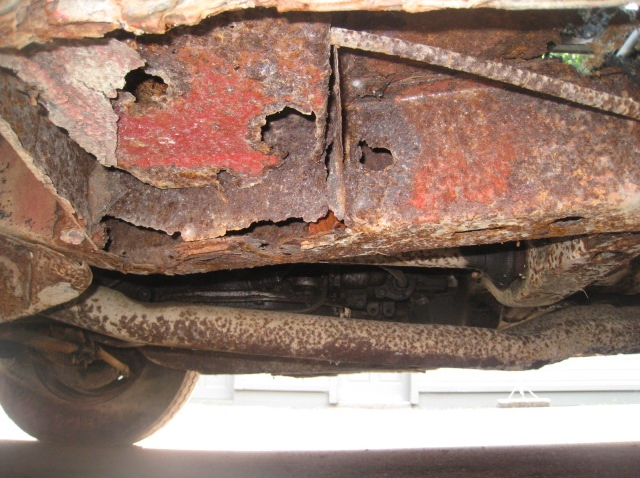 Mice soon found their opportunity and many generations of them settled and made the car their home chewing wiring harnesses, destroying rubber components and borrowing insulation and seat cushion material to build their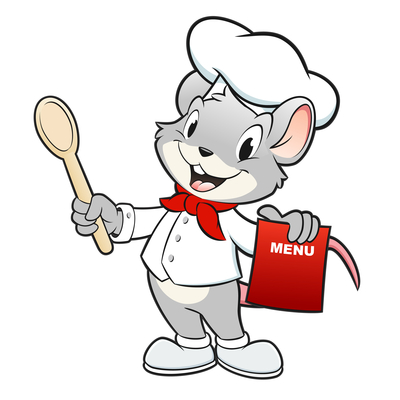 nests.
I can't even begin to estimate how many generations of mice were spawned over the 25 years the car was in the barn.
I do know that Ratatouille set up a small restaurant there because that is the only way I can explain the piles of Mice feces I found on the intake manifold which somehow become their favorite outhouse.
To make matters worse if that was possible, the roof of the barn started to decay and some of the pieces fell on the car and punctured the convertible top allowing for more moisture to soak the carpet and soon the floor boards went the same way as the frame rails.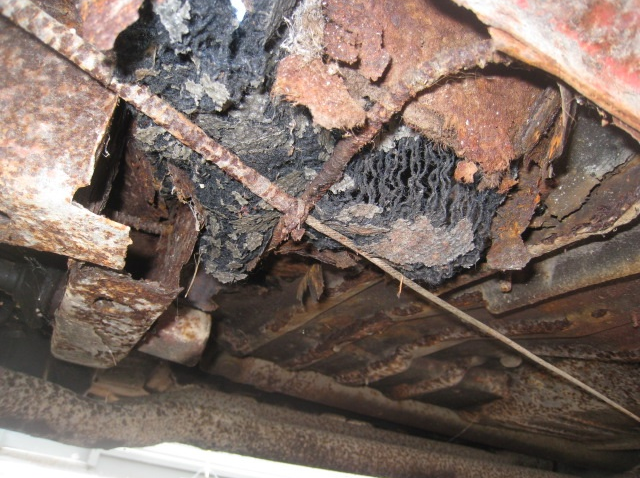 Fast forward to August of 2014.
At some point the car was found and bought by a Car Museum in Michigan that had plans on restoring the unfortunate Plymouth. They soon figured out that it was too large a project for them to undertake and listed the car on E-bay. That is where I saw the car and having always been partial to 1970 Plymouth Road Runners and GTX's and especially convertibles, I soon fell in love with the potential that this car presented.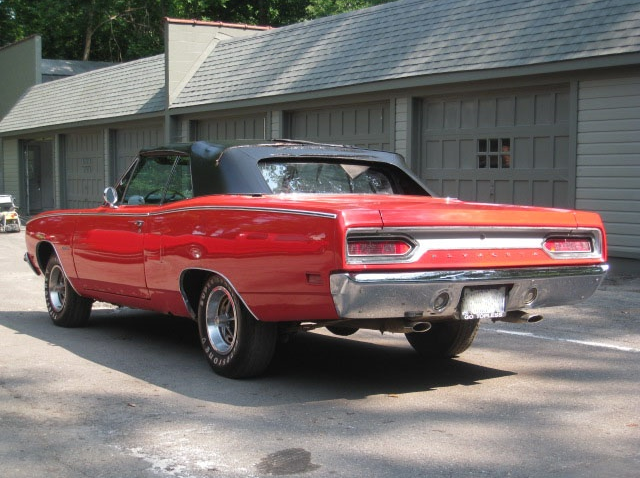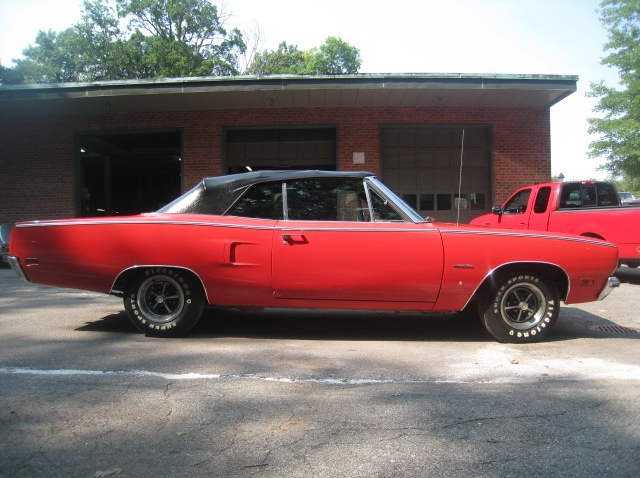 I watched it for several days that turned into a week or two as it ran thru E-bay twice. And on the second round reaching reserve, I figured that the car was gone and would have to begin my search for a 70 Plymouth Convertible again.
I was surprised when two weeks later I was contacted by the Museum owner who told me the buyer had flaked and the car was still available. We struck a deal and after a 30 hour round trip thru the Motor City and country side I got my prize home.
After going over the car in more detail, I determined that this was going to be a major job, probably the most difficult restoration I would ever do. There was no way that a few metal pieces from AMD where going to solve the problem here, I needed an entire donor car.
Enter Tom Patti in Dennison TX.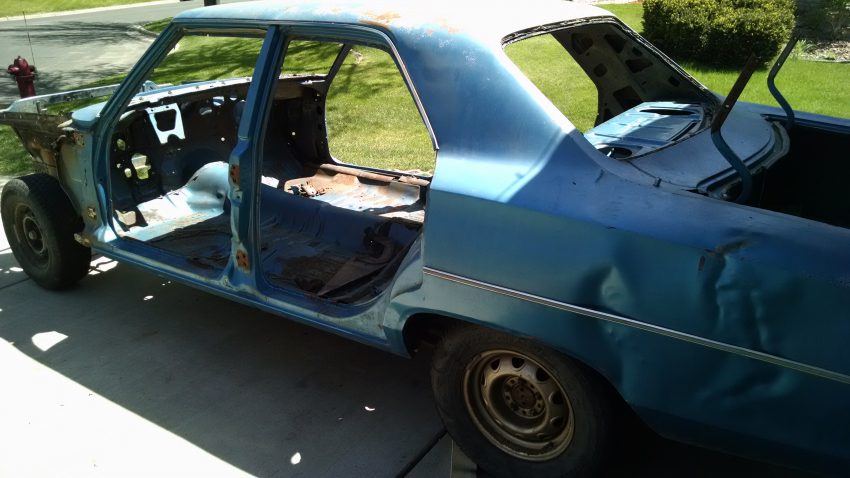 Tom and I had become friends from previous parts deals that were made on B-Bodies only. He mentioned that he had a 70 GTX body that he had no paperwork on that would make a perfect donor car so that became the plan.
It took me almost a year to get to the point that I was ready for the donor car and in that time Tom had found a data plate for the GTX and we decided that it was a car that was rare enough that it could see the road again.
So he mentioned that he had other donors and I settled on a four door 1970 Coronet that had an A/C firewall and would become the perfect donor for this project.
I picked up the donor car and now it will become part of the restoration process that I will document in the videos and posts to come.
Please follow my progress as I continue the re-creation process and share my trials and tribulations to save another piece of American Muscle Car History.
If you have any comments, questions or a similar story I would really love to hear from you and will post the best stories on my website MoparRestorationParts.com.
GTXJohnC